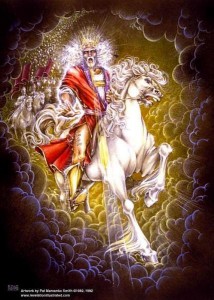 Whenever God assigns your hand to a task, do it whole heartedly.  In fact, I don't care how much opposition you face, you must not quit!   My friend, to walk away from what God has assigned you to do is an insult.   It will cause you to abandon the will of God.  Yes, I know man laid hands and confirmed you but God is the one who Anointed and Appointed you.
The truth is that hard times will come.  There will be times that you simply do not fit in with the majority (perhaps most times) – and  times when you know others are judging you harshly for the job that you're doing – even times that the ones you trust the most will turn and walk away and speak evil against you.   But I'm here to tell you today that you better not quit unless the Lord says otherwise!
The anointing is on your life to do what you do until God replaces you  – You better know that He'll open doors for you that no man can shut and shut doors behind you that no man can open.  Rest in your calling and let God deal with the nay-sayers.  Surely, God knows well how to be your Vindicator.   Now, write that upon the tables of your heart!
So – if they're with you, fine.   If they're not – then that's fine too.   If they're talking about you, learn to live with it.    Remember that the folks did a whole lot more to Jesus and certainly you're not greater than our LORD.   So, let them talk and know that all they're doing is building up treasure for you in Heaven.  ~Gloraaaaaaaaaaaaaaaay!
Matthew 5: 11-16
11Blessed are ye, when men shall revile you, and persecute you, and shall say all manner of evil against you falsely, for my sake.
 12Rejoice, and be exceeding glad: for great is your reward in heaven: for so persecuted they the prophets which were before you.
 13Ye are the salt of the earth: but if the salt have lost his savour, wherewith shall it be salted? it is thenceforth good for nothing, but to be cast out, and to be trodden under foot of men.
 14Ye are the light of the world. A city that is set on an hill cannot be hid.
 15Neither do men light a candle, and put it under a bushel, but on a candlestick; and it giveth light unto all that are in the house.
 16Let your light so shine before men, that they may see your good works, and glorify your Father which is in heaven.
Rickey E. Macklin  
"Preparing You To Live Victorious!"
Tweet
Comments
comments
Powered by Facebook Comments