Hey folks, there are a few ways to learn some of life's tough lessons.  You can learn from experience or you can learn from someone else's experience.  I choose the latter when possible.  How about you?  🙂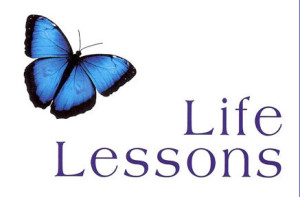 Here are some lessons passed down from some great Facebook friends of mines.  Please apply what you can and pass the rest on to others.
 Take responsibility for your actions! Stop playing the victim!




Get your faith up bruh
 Keep it moving!
Have an attitude of Gratitude!
If God brought you to it He will bring you through it
Respond don't react
Always look at the part you play
Turn it over to God and leave it there
If u don't stop what u are doing or if u don't get yourself together, you will die and go to hell.
The line has been drawn. Choose ye this day whom ye shall serve!
Never give up!
When someone shows you who they are… Believe Them!
Listen. You may not like what I have to say, you may not agree, you may decide what I'm saying doesn't apply to you, but just listen.
People are your wealth
Forgive the person(s) who treated you wrong whether they apologize or not, or mean it or not.  The key is don't wait until you feel like forgiving but, forgive them by faith and the feelings will come later.  No matter what you do wrong, You want your heavenly father to forgive you when you mess up, so forgive them. Remember what faith is
Weeping endures for the night but JOY comes in the morning…  Morning comes whenever you decide to wake up.
For every action there is a reaction and accountability
Think before you Do
When you seek to only make money it's about you but when you seek to help other's it's not!!! Kingdom-Business
Hope you all have enjoyed these as I have …  Now, it's time to apply!
Here's what I want you to do next …
If this article has blessed you, click the tweet button or facebook share below to share it with others.
Share your comments below.
Sign up on your right for my free 6 Days to Optimizing Your Life download.  A 6-Day Devotion to helping you become the Best You!
Keep Living Your Life On Purpose!
Rickey E. Macklin
Tweet
Comments
comments
Powered by Facebook Comments