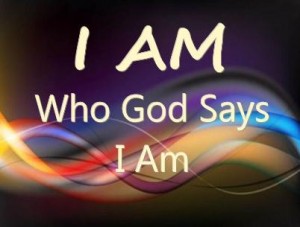 I am who God says I am and I can do what God says I can do!
When I was a kid in Cub Scouts, while we were out hiking we would sing this song … "I Think I can, I Think I can" … And when we conquered the hill, we'd sing "I knew I could."
I believe it's time for us to resolve that we possess the ability of God within us to do whatever He has placed in our hearts to do. Secondly, it's important that we grasp the concept that we presently are who He says we are. Like David, there is a KING in you and like Esther, there is a QUEEN in you. Listen, God is not going back to the drawing board on you. When God released you from Heaven, it was a finished deal. Now, all you have to do is get close enough to Him to walk in what He declared over your life from the very beginning.
Unfortunately, some of you have allowed your circumstances and situations to predict who you are. In other words, since your dad and mom didn't have much – you can't have much either. Since your dad and mom didn't go college – you figure you can't either. Since no one in your family has ever made a six plus figure salary – surely you can't either. Since high blood pressure runs in your family line – surely you're going to get it too.
That's what I call stink'n think'n folks! At what point will you allow God's Word to supersede any situation or dilemma you may currently be facing?
Whose report shall you believe? God's report says you're the head and not the tail, above and not beneath, the lender and not the borrower. His report says regardless of what comes against you no weapon formed against you shall prosper. His report says that you're a seed of Abraham and an heir according to the promise. His report calls you the apple of His eye, His chosen and His elect.
Here's what I want you to do next …
If this article has blessed you, click the tweet button or facebook share below to share it with others.
Share your comments below.
Sign up on your right for my free 6 Days to Optimizing Your Lifedownload.  A 6-Day Devotion to helping you become the Best You!
Preparing You To Live Victorious!
Your Brother-in-Christ
Rickey
Tweet
Comments
comments
Powered by Facebook Comments