Guest Blogger: Chardonee' Wright

All we ever want is to be loved. Despite how difficult it may be to love some people, everyone has a heart to be loved, cherished and appreciated. Embracing love encompasses who we truly are. The true definition has been misinterpreted because of its misuse of intertwining its definitive purpose with "lust." Lust and love are different – one leaves you empty, the other leaves you full. Love is not merely a word to play around with or to proclaim with your mouth when butterflies flutter inside your stomach. Love is so much more than that. Love is more than a feeling – it is an action. Love is patient, kind, sacrificial, love is all encompassing, love doesn't leave you empty or misuse you. True love was never meant to harm or hurt you. The creator of love is God himself- and He represents the epitome of this sacrificial, all encompassing element. Too many times, many have given up on love because of bad experiences – when in reality – love truly was never in the equation. Flesh, sexual hormones, extreme attractiveness and lust worked its way into that relationship and eventually perverted it.
While all along, the emptiness of your heart continued to pour out like a tall glass of lemonade on a hot summer day. Your heart thirsted for it, it truly wanted to be loved – but it sought for it in the wrong place. An empty heart searching for empty voids to fill it results in more emptiness. You came to this earth desiring to be loved and appreciated for who you are. Where is that person that will love you for who you are – the good, bad and ugly? Who is the person that will accept you – flaws and all? Where is this love that you have been desperately searching for?
The answer is – GOD.
You may not even know you are searching for love, but examine your actions. Are you craving attention or the mere validation of others? If so – honey – you are really yearning for attention deep down on the inside. Yet, receiving the wrong attention is detrimental. When you receive the wrong attention, a false sense of value is birthed. You aren't really being yourself, but have taken on an identity of someone else. You put on a mask to hide all the pain, rejection and hurt. You take whatever is given to you because you don't believe you deserve better. There are so many facets to Him. He is omnipotent and omnipresent. He reveals himself by how much you desire Him. How much are you willing to give up to draw closer to Him? Is that relationship worth it -the one that God has shown you to get out of. Are those friends worth it -the ones that God has told you to stop hanging with? What are you trading for God's presence? With urgency, receive such a wonderful gift from such a wonderful savior and receive the love that is due to you!
True love doesn't hurt. You are so valuable and your self worth and validation is not found in anything or anyone in this world. It is totally found in the arms of Christ. It is only until you come to this truth that you will begin to walk in true self identity. So -please for the sake of love, for the sake of your heart and soul – come all who are weary and burdened. God will give you rest. Let His presence draw you ever so closely to Him. Allow His light to shine through you. Believe in Him, receive His love and love Him back. You may not even know how to receive love because you haven't experienced the true essence of love. All it takes is one touch, one word, one prayer answered from God- that will completely and totally change your perception and draw you closer to Him.
For more from Chardonee', click here: Prompted2pen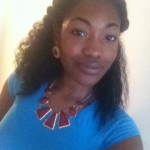 Tweet
Comments
comments
Powered by Facebook Comments