Hey folks – Here are some obvious tips to on when a relationship is headed in the wrong direction.  No one likes to get hurt and no one likes to get played.  Here's an opportunity for the both of you guys to "open your eyes" and make the proper adjustments.
 REAL TALK
Spending ALL your time at church – Appearing to be the Perfect Gentleman! No one has asked your wife the REAL Story! She can't recall the last time you gave her flowers, took her out on the town or whispered sweet words in HER ears! … Just Ain't Right!
He takes you out to the Mall and you guys visit your favorite stores.   In his kindness he tells you, "Get whatever you want." Listen ladies, that doesn't mean buy everything in the store … Trust me when I tell you he's taking Mental Notes.
You're spending ALL your time at church! Your children aren't being taken care of properly and your husband doesn't recall the last time he had a HOT Meal that YOU cooked!  Something's wrong with this picture.  Remember that your first ministry is at HOME!
Hey Bro!  If you're in a relationship and your woman has caught your STARING at other females …You're wrong for that. You may not realize it but YOU are creating insecurities in your Her.  Ladies – Wake Up!  Obviously he's not content with you!
Hey You! If every relationship you've gotten into has not worked … AND it has always been the Other Person's Fault – I think it might be time to Check Yourself … Just sayn …
 REAL TALK ~ COMING IN 2012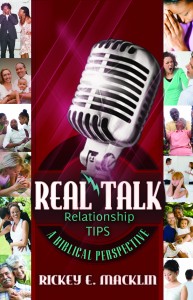 Tweet
Comments
comments
Powered by Facebook Comments