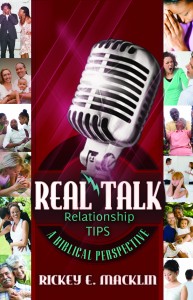 With an extensive history of 20 years coaching, advising and leading a Singles Ministry, I've seen my share of broken, healed, delivered and successful relationships.  In this book, I pour out my heart regarding God's way of doing things in such a critical area. If you were to ask, "What was the motivating factor behind this book of tips?"  I would unquestionably tell you the pain, the tears, the abuse and divorces I've encountered through various people. My mission for writing this book is that which is spoken of in Luke 4:18, "The Spirit of the Lord is upon me, because he hath anointed me to preach the gospel to the poor; he hath sent me to heal the brokenhearted, to preach deliverance to the captives, and recovering of sight to the blind, to set at liberty them that are bruised."
This book is written to encourage people regardless of where they may currently find themselves in regards to this subject. Whether they are contemplating a relationship, in one, engaged to be married, married, divorced, or starting over again, the tips in this book are designed to expose the wrong, provide specific biblical instructions on the right and encourage them regardless of which season they maybe in. One thing is certain, I know indubitably I'm on assignment to destroy ignorance and remove societal influence and statistics in this area that God deems as holy.
As the book title suggests, these are tips from a biblical perspective yet very relative. Having said that, you will not find a scripture attached to every tip but you can rest assured that none of the tips will contradict the scriptures. Subjects introduced cover a wide range of topics from dating, courtship, sexual purity, rejection, adultery, walking away, commitment, choosing the right one, starting over again and so much more. Get ready for an incredible journey.
To Purchase Your Copy  (Click Here To Buy Now!)

Endorsements: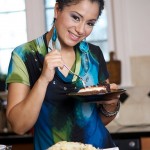 "Real Talk Relationship Tips" is a must read! Rickey E. Macklin takes a keep it real approach that you can appreciate. The topics are real. There is something for every relationship whether you are in a good relationship or bad."
Utokia Lanlgey of She's Got Flavor  http://www.shesgotflavor.com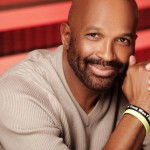 "Real Talk Relationship Tips" is the most comprehensive and diverse publication I have ever read!  Rickey E. Macklin is giving some real talk, and I don't mean sugar coating in any aspect of those words.  He's giving it straight just the way this society needs to hear it, and in a way that this society can fully understand it. If you fail to get this book, you will indeed miss some real talk!"
Winston Chaney
Morning Show
Radio-One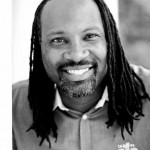 Elder Rickey Macklin is a phenomenal communicator and keenly understands relationships. I admire his encouraging, uplifting, real and upfront approach in dealing with relational matters. He writes with such grace & truth. His message is solid and through his personal experiences has helped multitudes of couples & singles build strong healthy & lasting relationships. I have personally been enriched by the wisdom and depth of insight the Lord has given to him. This book is a must read! His writing is relevant and practical is sure to impact your life.
Pastor Shawn McBride-Founder/President
Truth For Youth America
www.truthforyouthamerica.org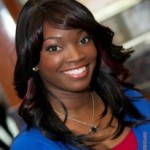 "Real Talk Relationship Tips – A Biblical Perspective" is the conversation you always wanted to have with your dad, brother or best male friend, but never did. In "Real Talk", Rickey Macklin provides Biblical truth and "real talk" advice to varying stages of male-female relationships. From singleness to marriage, whether you are a male or a female, "Real Talk" is the foundational "how to" guide that will ensure you navigate each stage successfully.
Natasha A. Pierre  Speaker and Trainer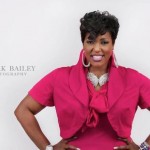 With the first decade of the new millennium behind us, we have seen the attraction to and domination of "reality tv" programming. It is evident that people have a desire to watch and listen to "real talk". What I love about Elder Rickey Macklin's Real Talk Relationship Tips is that it delves into the real talk foray with helpful tips, realistic scenarios and overall wise counsel – all through the lenses of a solid, biblical foundation. It is vitally important for the body of Christ to have a voice in every day matters that men and women face as they journey through life.
Pastor Kelli Oldham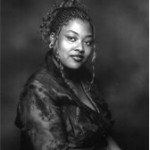 Elder Rickey is Biblically sound, always on target, and a straight shooter!  He tells it like it is! These honest and forthright tips are exactly what is needed in the Body of Christ to grow and mature the Kingdom of God and the Kingdom People living in it!  There is a Godly standard set and adhered to in every "Real Talk Relationship Tip!" It is a must read and refreshing for those who are not willing to compromise. It is refreshing especially in this day and time. (Job 32:20; Prov. 25:13)
Rev LaToya Jordan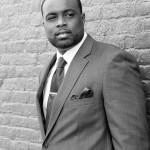 "Rickey E. Macklin is dedicated to making sure believers experience the abundant life in their relationships. Despite your relationship status, he challenges you to live a life that pleases God and create an atmosphere that fosters love and respect. Rickey is one of the most "REAL" relationship experts in the Kingdom."
Jesse Cole  Author, Teen Leadership Strategist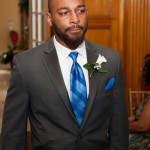 Rickey E. Macklin's "Real Talk" relationship tips are full of insightful words of wisdom from sound biblical doctrine.  Real Talk tips edifies, comforts and brings clarity to today's most frequently talked about matters of life from courting, to engagements, and even marriage!  Awesome!
Dartanyon Moore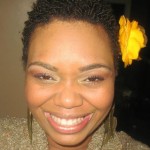 "Real Talk Relationship Tips – A Biblical Perspective" is all TRUTH with no chaser.  I appreciate Elder Rickey Macklin's practical approach to the elephant in the room in relationships that everyone pretends is not present.  Jesus promised that the truth shall set you free.  Get a copy of this book, know that truth and get your freedom.
Prophetess Armetria Charles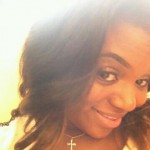 I'm pre ordering my copy immediately!!! Rickey Macklin is not only a dear friend of mine but my mentor as well. I have studied under his tutelage for years and I am so proud of him! I am a graduate of his courtship class and I'm speaking from experience when I say his advice and relationship tips will bless your life! I can't promise that the book will sustain your relationship but it will sustain your sanity, spirituality, and life. If you're looking for some sugar coating this book is not for you! This is REAL TALK!!!!!!   
Deanna Jackson
Yes Lord! My good friend Rickey E. Macklin does it again. I'm proud to say that God is truly using you to usher in the provision for marriage & relationship/courting. This is going to be a great book. I'm going to get my copy & patiently wait on the film to be released. I'm inviting everyone who knows someone to see it!
Vontrail Passmore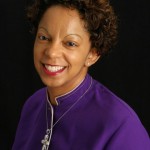 I received my copy yesterday and had finished it in one day. It is just that good. No matter where you are in no relationship, new relationship, old relationship, married, engaged, whatever…YOU NEED THIS BOOK. If you think you don't then someone you know does! It is thought-provoking and deals with the REAL issues and questions of relationships. Elder Rickey E. Macklin is an anointed Man of God that has been appointed for this!   Order your copies today!
Dr. JaNiece Parks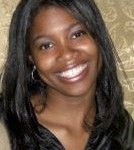 This is an excellent read for those that want the truth regarding principles to building a healthy relationship. I had the pleasure of reading a review copy of the book and enjoyed it very much. I trust the validity of the information because it is biblically supported and does not contradict the Word of God. I also happen to take one of Elder Rickey's classes, "Courtship vs. Dating" and can appreciate the years of experience and expertise provided. I encourage readers to pray first and allow God to speak you while reading "Real Talk" and to of course be obedient. You will feel much better and will escape much heart ache and pain from dead end relationships. I'd like to add that Real Talk can be read by couples in all stages of relationships whether courting or married.   
Jamille Ackerman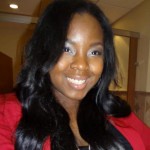 Elder Rickey E. Macklin, who is MORE than qualified, knows just what he is talking about. I have read his other books and am very excited to read this one as well. I plan on purchasing this one soon. I can already tell that this book is going to touch some MAJOR relationship situations, how to AVOID THEM and how to SUCCESSFULLY date and pursue relationships… GOD's way.  Anyone who reads this book, or any others of his, will indeed be BLESSED and encouraged as I am.

Lisa A.Carmen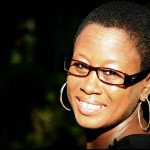 FINALLY!… A book that addresses the "REAL" issues that couples face in relationships. This book is a MUST for all couples to have in their possession. "REAL TALK" will open the floodgates for honest and open communication for couples to explore what is the true foundation of their relationship.   
Manecia McNeill – Educator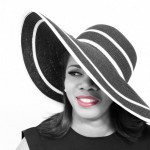 Rickey Macklin is an awesome man of God who addresses REAL issues that we face as men and women of God…whether married, single, divorced, or engaged there's something for everyone. I am eagerly awaiting the release of this book and not only will I purchase a copy for myself but I will also purchase a few as gifts.   
Taiwan Moore
I just finished reading it last night and I have to tell you that I couldn't put it down!  I felt like you wrote this book for me. I was able to take so much from this experience. I will share this with everyone I know.  This book is awesome! Anyone who is searching for Godly answers and principals will find them in this book! 
Ann Scott