Guest Blogger:  Chris Richardson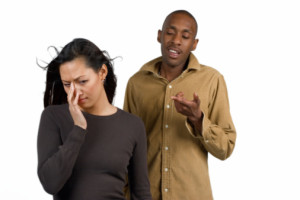 Ray Lewis announced that he would be retiring this year after 17 years with the Baltimore Ravens. Ray's talents have led him to 13-pro-bowls, 10-All pro titles, 1 super bowl championship and much more. Not only is he recognized as one of the best linebackers that game has ever seen, but he brings out the best of every player on his team.
After experiencing a triceps' tear he announced to his teammates that this would be his final season wearing the black and purple. The news created a ripple effect shocking the NFL, and fan's all across the country.
One would only wonder how did he feel about making a decision of this magnitude. I'll bet that during his healing time he had enough time to really process and reflect on his life. I'll bet that he had enough time to PRAY and give God thanks for his life and his choices.
Ray indisputably is known as a LEADER who plays the game with all of his HEART. In fact, before every game they have a routine of PRAYING so that they can play with all their HEART.
Men
Pt. 1 Lead Her. Ray Lewis is a LEADER. When the real leader appears she will follow.
Pt. 2 PRAY with her not play with her and she'll give you all that she's got. When Ray prays with his team before stepping on the field he inspires the best from his team. Therefore, they give it all they've got.
Pt. 3 Take time to reflect before you regret. 
Ladies, unfortunately many times it take crisis to happen to get a man to reflect on what's happened. Ray Lewis' injury gave him time to reflect on his life, before he regretted missing his son's.
So, imagine how a woman would feel if you PRAYED with her in your relationship.  How would she respond to you in the bedroom if you led with your heart and not played on her heart.
In closing, a woman needs to learn how to PRAY so that she doesn't become the PREY.
Tweet
Comments
comments
Powered by Facebook Comments