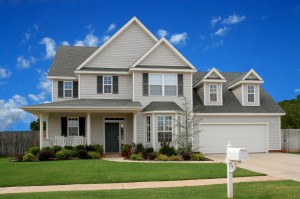 Home is a place of residence or refuge.  It's a place where you are supposed to be safe.  Safe is described as the condition of being protected against physical, social, spiritual, financial, political, emotional, occupational, psychological, educational or other types or consequences of failure, damage, error, accidents, harm or any other event which could be considered non-desirable. (Wikipedia)
When I saw that description, I was like Wow!  How many people can truly call where they "live" home?  It's tough when you leave home in the morning and are exposed to all the negativity the world has to offer. But later come home and have to deal with the same drama you thought you left at work.
I recently heard of a gentleman who intentionally works long hours.  And guess what he does after the long work hours?   He goes to a park and read the newspaper.  When he comes home a tad bit early, he stays in his car – often falling asleep before going in the house.    My friend, this is not the way God intended your home to be.  It's never been His plan for you to come home and make a bee-line to your favorite room and shut the door.
If you're tired of paying a hefty mortgage or rent, and feeling like a prisoner in your own home, then let's do something about it.  Let's make coming home better.  This doesn't mean you have to move into a gated community, have a pool in your back yard, increase the square footage of your home or even put bars around your windows.  That's not what I'm speaking of.  I'm speaking of putting God first again.
The Bible says, "If the foundation be destroyed, what shall the righteous do?"  It also says, "Except they Lord build the house, they that labor – labor in vain that builds it."  Folks, let get back to the basics and add some stability to our homes.  Ole's folks use to say a family that prays together stays together.  Husbands grab your wives and your kids and establish a devotional time.  Grab some anointing oil and go through your house and clean it up!  You which are spiritual know exactly what I'm talking about  (smile).    And I know some of you love your collection of music but, I would like to suggest your getting some great praise and worship music and playing that in your home for a good two weeks.
If there are issues between you and your spouse, seek marital counseling the soonest.  If you're trying to figure out if those kids in your house  belongs to you (because they seem like they are of another breed), yes – they're yours.   Take control of the situation!  You have been commission by God to properly steward them.  Don't let them run the house or run you out of the house.
Lastly, (and I know this list could go on for days), pick a day out of the week and label it "Family Night."  You know what that means sir, ma'am and kids?  Do not plan nor schedule anything else on that evening.  Have fun and play some games at the house.  Go the movies or even out to dinner.  Whatever you do – please make it fun.
Prayerful this will get you back on track but remember to always keep God at the forefront and allow Him to turn your house back into the home He intended.
Here's what I want you to do next …
If this article has blessed you, click the tweet button or facebook share below to share it with others.
Share your comments below.
Sign up on your right for my free 6 Days to Optimizing Your Lifedownload.  A 6-Day Devotion to helping you become the Best You!
Preparing You To Live Victorious!
Your Brother-in-Christ
Rickey
Tweet
Comments
comments
Powered by Facebook Comments