Sometimes in our walk with God it seems that He has shut up the heavens.  We then start to feel as if God has forgotten all about us or we have done something to tie His hands.  But is this true?
How do we get out of this rut?  –  In the book of Isaiah, God says, "Can a woman forget the suckling of her youth? Yea, but I will not forget you.  For I have engraved you in the palms of my hand."   Just because it appears that heaven is not open to you, it doesn't mean God has forgotten you.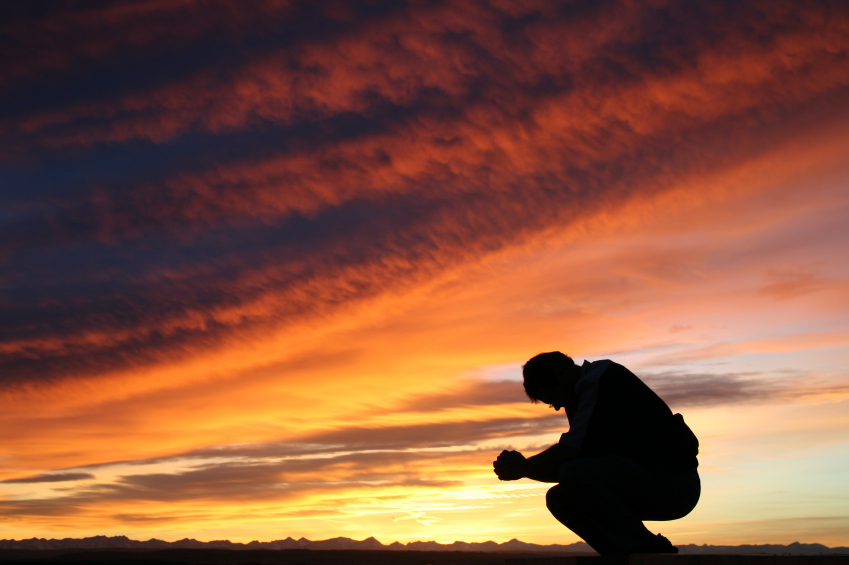 I've heard numerous people say, "Well, I haven't done everything God's been telling me to do.   I didn't read the Word last night;  I don't pray like I should;   I gave $3 in the offering Sunday when I could have given $5."  Dear one, don't you think this list could go on and on and on?  And if the truth were told – we would all fit in one of these categories.  But are these things what God's Love is based upon?  Let me answer that for you – NO!  God's Love is unconditional and is not based upon your performance.
What about sin?  Admit it; Quit it; and Forget it.
(Romans 6:1,2 & 10-17; 1 John 1:9; 1 Peter 5:7)
Now,  back to Faith:  Sometimes your faith is just on trial but take comfort in knowing that God has not forgotten about you (Hebrews 13:5-6 & 8)  The times you feel like He is doing nothing are probably the times He is doing His greatest works.
So, what shall we do Father?   Continue walking in faith my child.
Below are four components needed when walking in faith:
1.)   Listen to God – Set time aside to spend with God.  Matthew calls it in your secret closet.  Sometimes God will answer through prayer and sometimes through His word.
2.)   Obey God – The Word of God says, all the promises of God are in Him yea, and in him amen.  Don't allow "the enemy" to keep you in disobedience.
3.)   Learn to Depend on God – Often times God just wants to see where your heart is.  Who will you chase after for answers?  Who will you seek after for affection?  And so sometimes God just waits…   Is He your first choice?  Just talking to a young lady yesterday the subject of depending on others came up.  When you are there for others, make sure you are not their crutch.  Your obligation is to point them towards God who is able to do a whole lot more than you can!
4.)   Learn to wait on God – His time is always the perfect time.  I'm going to tell you like the old folks would say because there's a lot of truth in this statement. "He may not come when you want him but He'll be there on time."  In other words, He'll manifest what you need when you need it most.   (Ecc. 3:11(a); Isa 40:31 & James 1:3-4)
Finally, the conclusion of the matter is found in Duet. Chapter 8 verses 2 and 3.
2.  And thou shalt remember all the ways which the Lord thy God led thee these forty years in the wilderness, to humble thee, and to prove thee, to know what was in thine heart, whether thou wouldest keep his commandments, or no.
3.  And he humbled thee, and suffered thee to hunger, and fed thee with manna, which thou knewest not, neither did thy fathers know; that he might make thee know that man doth not live by bread only, but by every word that proceedeth out of the mouth of the Lord doth man live.
Keep your head up and just know that God has a plan that is sometimes beyond your comprehension but He has your best interest at heart.
Rickey E. Macklin  
"Preparing You To Live Victorious!"
www.rickeymacklin.com
Tweet
Comments
comments
Powered by Facebook Comments