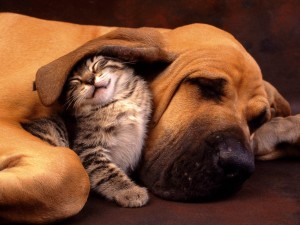 Not every potential is meant for a relationship.   I remember years ago, I met a young lady that I was very fond of.   At that point in my life, I was caught between Christ and the world.    Deep in my heart I wanted God but I guess deeper in my heart I couldn't let go of the world.
She was absolutely gorgeous and had a love for God that I had never seen before.   If you are wondering, yes I was interested in her.   She was the idea woman to take home my momma (smile).    I recall that my life at that point was  "two steps forward and three steps backwards" in regards to trying to live right.   And she was the one I would pour all my guilt on.     Funny things is, she never discussed nor reminded me of my short comings but rather constantly assured me that God was not through with me.  (Phil 1:6 – Being confident of this very thing, that he which hath begun a good work in you will perform it until the day of Jesus).  However, the truth of God's Word was so hard for me to comprehend at that point but somehow I believed her.
Ok – back to the subject of this blog.   She was, to me, everything I ever wanted yet she wasn't the one for me.    After I finally made a full commitment to Christ, the funny thing is I lost my interest.  What I discovered was that the closer I got to Christ the more I understood that she was merely a vessel used by God or a catalyst to bring me back to my place in God.  If you are wondering, yes I do have other stories as do you I'm sure.
So, here's my point  –  be cautious about who you name and claim until you discern the will of God in that situation.
Yes, they may be saved and love God.  Yes, they may be the best thing going on, in your eyes, since sliced bread.   Yes, they may be intelligent, professional and have a wonderful sense of humor.  And yes, they may even be sho nuff HOT!  However, in all of that, they still may not be God's best for you.
Remember that every encounter is an encounter of purpose … even if it's 5 minutes.    Seek God for discernment before stamping a label and know that you could be on the verge of developing a "friendship of a lifetime."
Co-Heir & Fellow Servant of Jesus Christ!
Rickey E. Macklin  
Tweet
Comments
comments
Powered by Facebook Comments