Domestic Abuse
IF YOU WANT TO LIVE, GET OUT NOW:   Listen, before you make the biggest mistake of your life, let's re-evaluate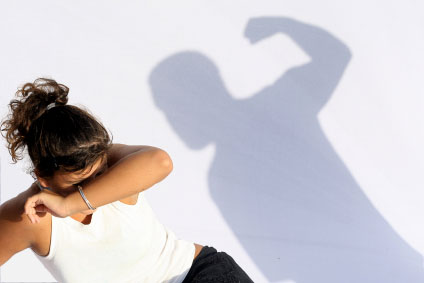 your current relationship. Has he been abusive to you in any way? Has he ever threatened you? Is he controlling? If any of the following are true, you better not marry him! I know you're grown and going to do what you want to do but I know waaay too many people who've been abused, dead or walking around with the scars of a relationship that should have never gotten an approval across the pulpit! If I'm talking to you – please know that it's going to be a whole lot easier to walk away now than after you say "I do!"
Here's a testimony from a dear friend of mines regarding her experience.   Please Take Heed!
Domestic Abuse Testimony:
First of all, I give God all the glory and honor because without him I wouldn't be here.  I am 39 years old.  I was married for 4 years.  After just 6 months of my marriage, I caught my husband and my so-called best friend in the act of fooling around.  I forgave my husband and we started over again.
However in the summer of 1994, he was at it again but this time with a cousin of his.  I confronted him on it and we fussed and fought over it until their relationship finally ended in 1995 – so I thought.  She would continuously call our house and my husband would talk to her.  It finally got to the point that I left him but his mother convinced me to go back.
After returning, the arguing and fussing continued and escalated to him hitting me with a closed fist leaving bruises on my face.   He would curse me out and tell me how fat and ugly I was but I loved this man so much that I stayed.  And yes, I do recall him telling me that if he couldn't have me – no one will.
In January of 1996, my brothers came over to the house and ask my husband to take him to the store.  While shopping, his cousin, whom he was having an affair with, showed up at the store as well.  She told him to go home and kill me and convinced him that the two of them could raise my daughter together.
Well, he took my brother home and then came home afterwards.  That night my sister stayed the night with us and slept in my daughter's room.  As we were getting ready to lie down, my husband kept getting up and going to the living room.  I finally ask him, what's wrong?  He replied, nothing.  Well, the last time he got up he went to the closet where the gun was.  He took it out of the box and I ask him what was he doing?  He didn't say a word.  He got the gun and pointed it at me.  I'm not sure how but somehow we ended up in the bathroom.
He pulled the trigger and shot me twice.  One went into my jaw and came out the back of my neck.  The other shot, at close range, was into my forehead.  I remember just before he shot me – I yelled to my sister, my husband just shot me!  Call 911!
She was terrified and took my daughter and ran outside because she didn't know what he was going to do next.  She then ran back in our house and dialed 911.
When I finally regained my consciousness, I found out he had also shot himself in the temple as well.  I ask my sister to get my bible and call 911 again because they had still not yet arrived.  She called them and I was able to somewhat talk to her while the paramedics were on their way.
On the way to the hospital, I prayed and hung tight to my bible.  I had surgery to straighten the bones but I am still walking around with a bullet in my head because my chance of living is 50/50 if they try to operate and remove it.
It's been 15 years now and to God be all the glory I've had no adverse affects from it.  I give God all the praise and all the glory.  My husband didn't survive but God kept me.  I actually never imagined that my husband would do any of this and prior to marriage there were no signs of abuse – at least none I could see.  I thank God everyday now for my life and my daughter's.
I was able to forgive him – even in his death and was determined that I would not let what one man did make change my whole out-look on men!  But there are things I will not tolerate now because I don't have too!  I am wonderfully made by God I have met someone who appreciates me for who I am.  To God be all the glory and all the honor!
National Abuse Hotline:    1.800.799.SAFE   http://www.thehotline.org/
Tweet
Comments
comments
Powered by Facebook Comments