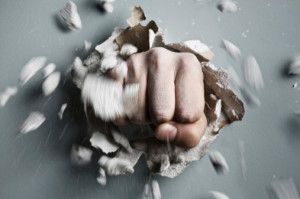 "That which does not kill us makes us stronger."
Some of you have had some difficult days.  And if it had not been for the grace of God, some of you wouldn't be here today, and many of you would have lost your minds – BUT you made it because God kept you!  You're still here.  Although what you've gone through may have been a grave injustice, I believe it has worked the opposite of what the enemy expected.  The truth is – You're better; You're Stronger; You're Wiser.  Today, we applaud you for not giving up and for not throwing in the towel.  We trust God that your better days and better times are still ahead of you.  Keep fighting and keep pressing forward my friend.
What didn't kill you has made you STRONGER!
Rickey E. Macklin
"Preparing You To Live Victories!"
Tweet
Comments
comments
Powered by Facebook Comments