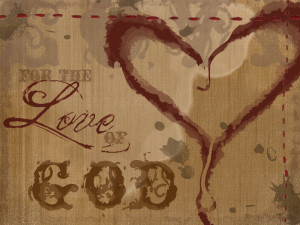 Guest Blogger:                     Shelly McLean  
PURGING.  January 1st 2012, I made a decision to go on a one-year fast….from romantic relationships.  Now I know some of you are thinking this is just crazy, unnecessary or ridiculous.  Others may think "I'm already on a fast, I've been single for "X" amount of months/years.  Others may be thinking "there is no way I could do that! I am too old to be going on some fast from men/women! I don't want to miss out on what God has for me by fasting!"   Well, these were actual responses I got from people when I told them what I wanted to do.  I actually tried recruiting other women to go on this journey with me.  Some passed and only two friends agreed – one broke it within one month the other within three.
There are many things I learned and discovered about myself on this fast.  One of the things I've learned is that being single is not the hard part.   The hard thing part is that when you're single, especially when you've set your mind on the things above, you begin to discover who you really are.   You are forced to be absolutely honest about yourself without any other influence, while looking through the lens of God's word.  Honestly, no one really enjoys that.  For me, it was like God reduced me to the size of Thumbelina and walked me through my subconscious.   It was a nightmare!  And though I was walking with God, it didn't take away the pain I experienced through the journey (and still experience at times)…but there is Hope in Christ, and I thank God that He is the Healer and Restorer of ALL things.
This fast wasn't about seeing how long I can go without a relationship.  It was deeper than just being single because there were many times when I was physically single but mentally taken.   Instead of my soul panting after God like the Psalmist, I was panting after the fantasy of a perfect relationship with a perfect man (everything is better in your head).    But I needed to discover my identity in Christ.  Can you do this while you're in a relationship?  I'm sure you can.  As a matter of fact, my relationship with friends family, and most importantly, with God, revealed a lot of things both good and ugly about myself and the awesome things about Grace.   What I'm saying is, while I understand that there are some things that will still come out while courting, there is a lot of learning, serving and cleaning up to do while single.  Personally, I'm so glad that I didn't get married while I was a Siamese twin.  Oh I didn't tell you I was a Siamese twin? Yup, bitterness, anger, insecurity and some other things were attached to me.  And when people met me, they also met them…
 Ok some background – I found myself in a messy situation at my church where I fell into sexual sin with a man I was friends with.  To make a long story short, I ended up – index finger pointed in his face, him cornered by the staircase IN THE CHURCH SANCTUARY – cursing him out (with curse words) telling him how much of a dog he was.  After meeting with my Pastor and sitting down to discuss my behavior, he questioned me about my IDENTITY.  "Shelly, who are you?" Was the question I heard.  I could come up with a really churchy response, but in my heart of hearts, I really wasn't sure who I was.   At the end of the day, my response to the situation (cursing him out in the sanctuary) was deeper than… my response to the situation.  I found myself in that situation in the first place because I didn't know who I was, what I had, and who lived in me.  I lacked the self-confidence to say "no" even though I really didn't want to have sex with this man in the first place.  I was afraid of losing this awesome friend, not realizing that I had a greater friend – One who died on the cross for me – in Jesus.  And when I saw him with another woman at the same church, I felt rejected by him, and it drove me to some sort of madness…
My Pastor challenged me to study the book of Ephesians and to ask the Lord to reveal my identity in Christ.  At first my thinking was "what does my identity have to do with anything?  You need to address this dude and what he did to me! Don't worry about my identity, I know whose I am!" Yeah right. Is that why I always felt like I didn't fit in? Is that why I needed a man to feel like somebody? Like I belonged to someone?    Is that why I felt somewhat less significant than people who were in relationships?    Is that why, although I was single, I was always mentally searching for something more outside of God?  Is that why I walked around with this false sense of entitlement?  Who are you?  I knew I belonged to Jesus because that's what the Bible told me, but was still sadly mistaken about who I was.
I read the book of Ephesians over and over again.  I will spare you the grimy details of what I went through during this fast, spiritually, emotionally and physically, but at the end, the Lord told me that this was the life He chose for me, and for every person.   A life with our affections set on Him.  Paul's prayer in Ephesians 1:17 was ""That the God of our Lord Jesus Christ, the Father of glory, may give unto you the spirit of wisdom and revelation in the knowledge of him"
Yes! The Lord wants all of us to grow in knowing who Christ is.  That's where you find your identity.   Do not be afraid of the pain.  Pain will come, but when you come out of that fire, you will be like pure gold (take it from Job in chapter 23:10).  I am in no way perfect, and I won't be until I see Jesus.  But that is not an excuse.  I want to learn and I want to grow as long as there is room for learning and growing.  There are still things I don't understand and I'm continuing to learn and discover.  There are mistakes I still make.  But I do understand that there is propitiation for my sins even though that doesn't give me a license to sin (that's another blog).   That's the Gospel.  It's about Jesus Christ and understanding who He is!  He is my identity.  Knowing who He is means knowing who I am.   I don't even get that offended when coworkers make fun of me about needing to get "some" because I know I who my body belongs to and I don't question that because I'm secure in what His word says is true – even the tough parts I want to disagree with.   I'm honestly in a place where, if I never "get any" for the rest of my life, my joy is complete because there is One who loves my soul more than any man ever can…and I love Him back even though I have to fight for our relationship every day.  So many things want to compete for my affections.   If I can't remain faithful to God, who can I remain faithful to?
 I have all that I need.  Do I still have a desire to be in a relationship? Yes.  Frankly, some days I'm just tired of doing things by myself.  On especially beautiful days, I long for a man who I admire to hang out with.  But those thoughts are not my world.  As a single, don't let it become yours.  Let your world be filled with worship.  Learn to enjoy the Lord.  Gaze on His beauty.  Let him heal you, purge you, restore you, teach you.  Work on your relationships with other people and on not giving up on difficult situations so easily!  Learn how to properly interact with the opposite sex.  Establish God-honoring boundaries.  Don't worry about people who might think you're too radical.  There is no such thing! "Delight yourself in the Lord, and He will give you the desires of your heart" (Psalm 34:4).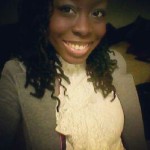 Tweet
Comments
comments
Powered by Facebook Comments